Thank You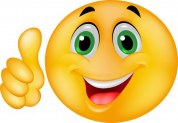 Thank You !
YOUR BOOKING HAS BEEN SENT VIA E-MAIL TO Sonshine Pets.
Once it's Confirmed with the Airline, We'll send you an e-mail with your flight info.
After that, you will receive an Invoice by email that you can make payment from.
We LOVE Referrals!! When You tell a friend about Sonshine Pets services, they sign up,
ship their first pet with us, and mention your name, We'll Credit You $25 BUCKS !!
NEED CRATES?
Or Call Plasti-Crate
785 - 733 - 2748
1-800 - 255 - 6279
*All FLIGHT PAYMENTS ARE DUE BEFORE THE FLIGHT DATE*
*Payments received for cancelled or resch. flights will be refunded, or if you prefer, we can hold them an account credit.

We accept CC/DBT cards and Pay Pal
MAIL "ADVANCE" PAYMENTS TO:
Sonshine Pets
PO Box 1766
Sand Springs, OK 74063
NEED CRATES?
Or Call Plasti-Crate
785 - 733 - 2748
1-800 - 255 - 6279